News from our bishop
Greetings in Christ.
Your spiritual and physical well-being are a burden of my heart.  Please know that I pray for you daily.
I remain concerned about the financial stability of all of our churches, and we are considering many options to support you.  This first of which is that with the unanimous consent of the Executive Council, we are waiving the April Diocesan Assessment for all parishes.  We will fund this loss of diocesan income through a fund for ministry to the elderly, the use of which is approved by our Chancellor and at my sole discretion.
It grieves me to say this, but I am cancelling all public gatherings through at least Easter Day.  This means that remote worship will be necessary for Holy Week and Easter Day.
     I'm hearing of many creative ways our churches are worshipping remotely, caring for their congregations, and serving their communities.
These are very difficult days for each of us. But this time also clarifies the heart of our calling, to hold up before our flock the certain source of our hope, the Gospel of Christ and His presence of which it assures us.  It is the dark background against which the brightness is all the clearer. May the Lord grant us to grace, in the midst of our perplexity and vulnerability, to rise to this calling.
We in the office of the Bishop are available when you are in need, so I hope you will not hesitate to contact us. I am praying for you daily.
Peace,
The Rt. Rev. Dr. George R. Sumner
Bishop, Diocese of Dallas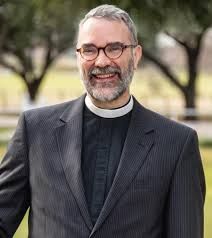 Our bishop, our chief pastor, has given us a directive that I know was so very difficult for him to deliver to us: NO gathering for worship or any other gatherings at church until AT LEAST Easter Day, April 12!
     St. Nicholas Church will continue to Live Stream on Facebook!  Each staff member is creatively staying connected with our members.
As I wrote earlier this week:St. Nicholas Church is Alive and Well and continues to do His work!
On Sunday we did not gather together in our church building for worship, rather we were blessed to have the technology to watch on Facebook a live stream of worship from St. Nicholas Church.  We had a technology issue this first week but we have solved the issue for the future (thank you Mark Cozart!). If you do not have a Facebook account– go on the church website to the News and Events page.  On that page scroll down to the Facebook page and click on St. Nicholas Church and you will be on our church Facebook page.
     We have, along with many other churches, found a way to tackle the challenge of not meeting together!
         The Daughters of the King group of St. Nicholas Church  will  broadcast several times each week prayers for our church, it's members, the community, the country and the world.  They will be broadcasting live from our church Facebook page.
         Matt Stroud will be broadcasting out to the youth continued discipleship messages.
         Debi Swackhamer will be broadcasting thru church Facebook page Godly Play lessons for the families.
         Joyce Neth is organizing food donations to those stranded at home (more details in a later email)
         I am available to you by phone, text, email or to visit as needed! Fr. Mark 817-948-1213 cell
Your financial contributions need to continue so that the church can continue to operate!
Here are the ways to give:
1. Mail a check to the church office, 4800 Wichita Trail Flower Mound Tx 75022
2. Bring a check to the church office and if no one is in the office then place the check in the plastic mailbin that is next to the entrance door of Harte church office.
3. Send a check from your bank's Bill Pay (no cost to the sender or the church)
4. Send money to the church PayPal account (no cost to the sender or the church)
Here is the link and QR code to the PayPal account:
paypal.com/us/fundraiser/charity/2009197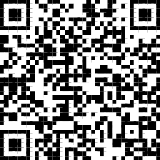 You are in my prayers!
Hear these words from Jesus,  John 16:32 "I have said these things to you, that in me you may have peace. In the world you will have tribulation. But take heart; I have overcome the world."
Phone, text, email or ask me to visit as needed! Fr. Mark 817-948-1213 cell
Blessings,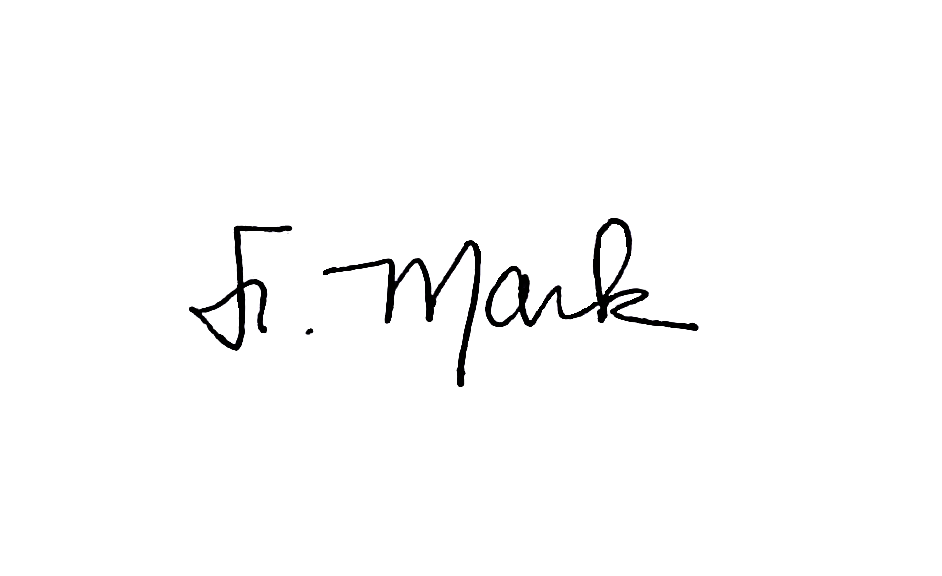 Fr. Mark Wright