Come enjoy an evening of fun with the St. Nicholas family! The plan is to have lots of good food (burgers, hot dogs, brats, desserts, and of course crawfish), live music, and plenty of fun. All you need is a lawn chair and a ticket (which you can buy on Sundays after our 8:30 or 11 AM service or during the week from our church office or at the door).
Be sure to check out the graphic below for ticket prices, times, and other details. Still have questions?
Email or call us
, we will be glad to help!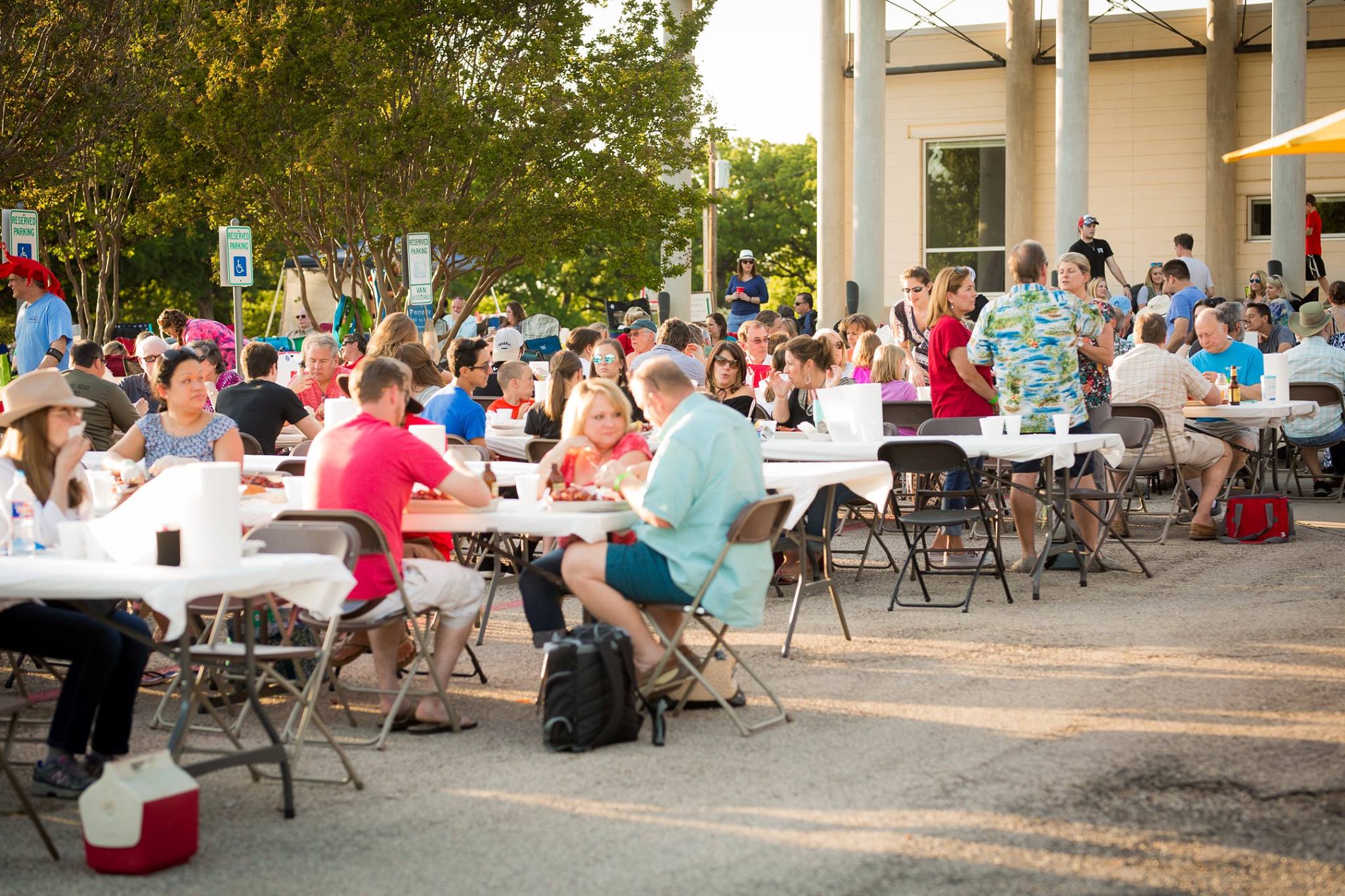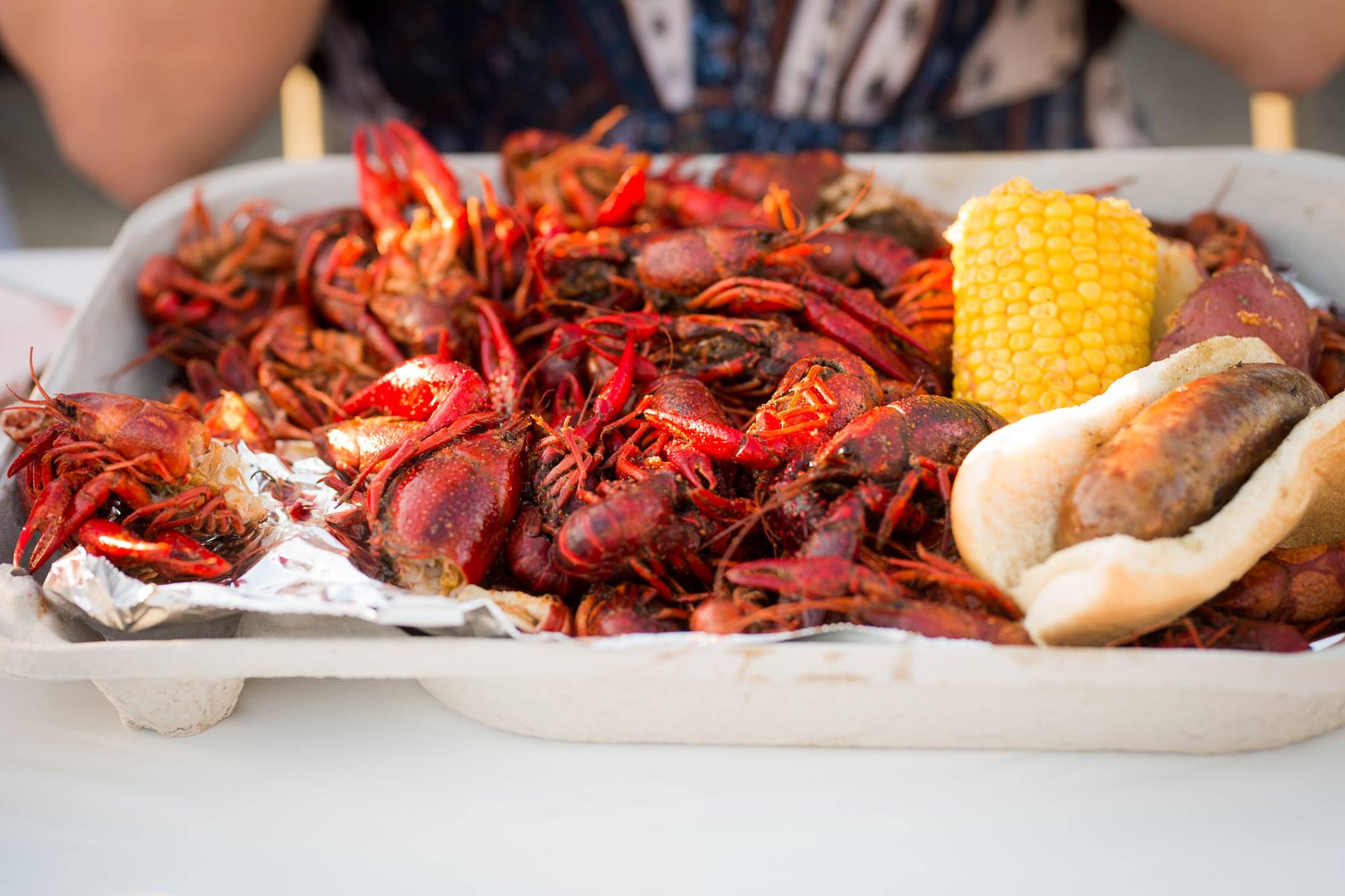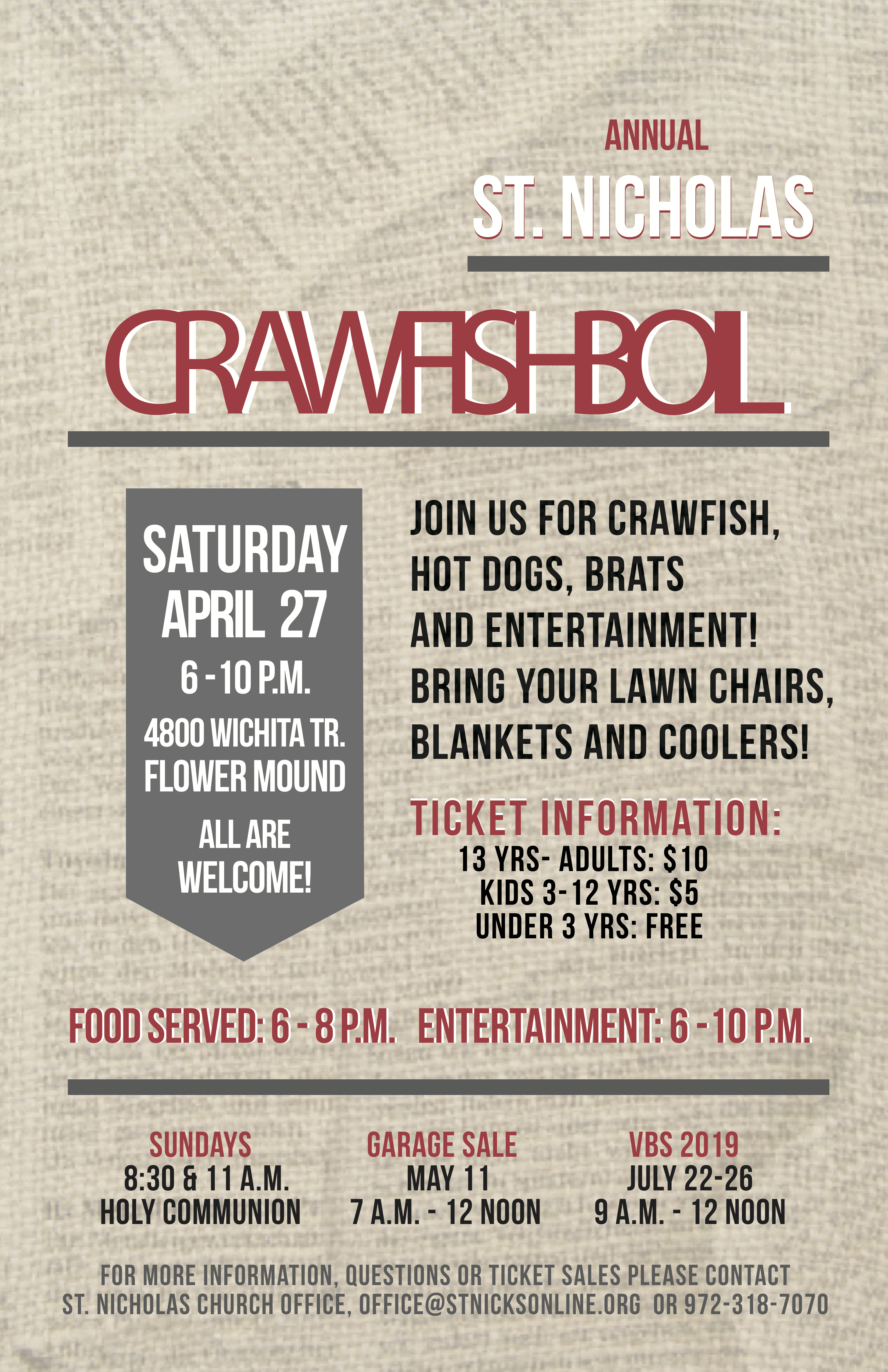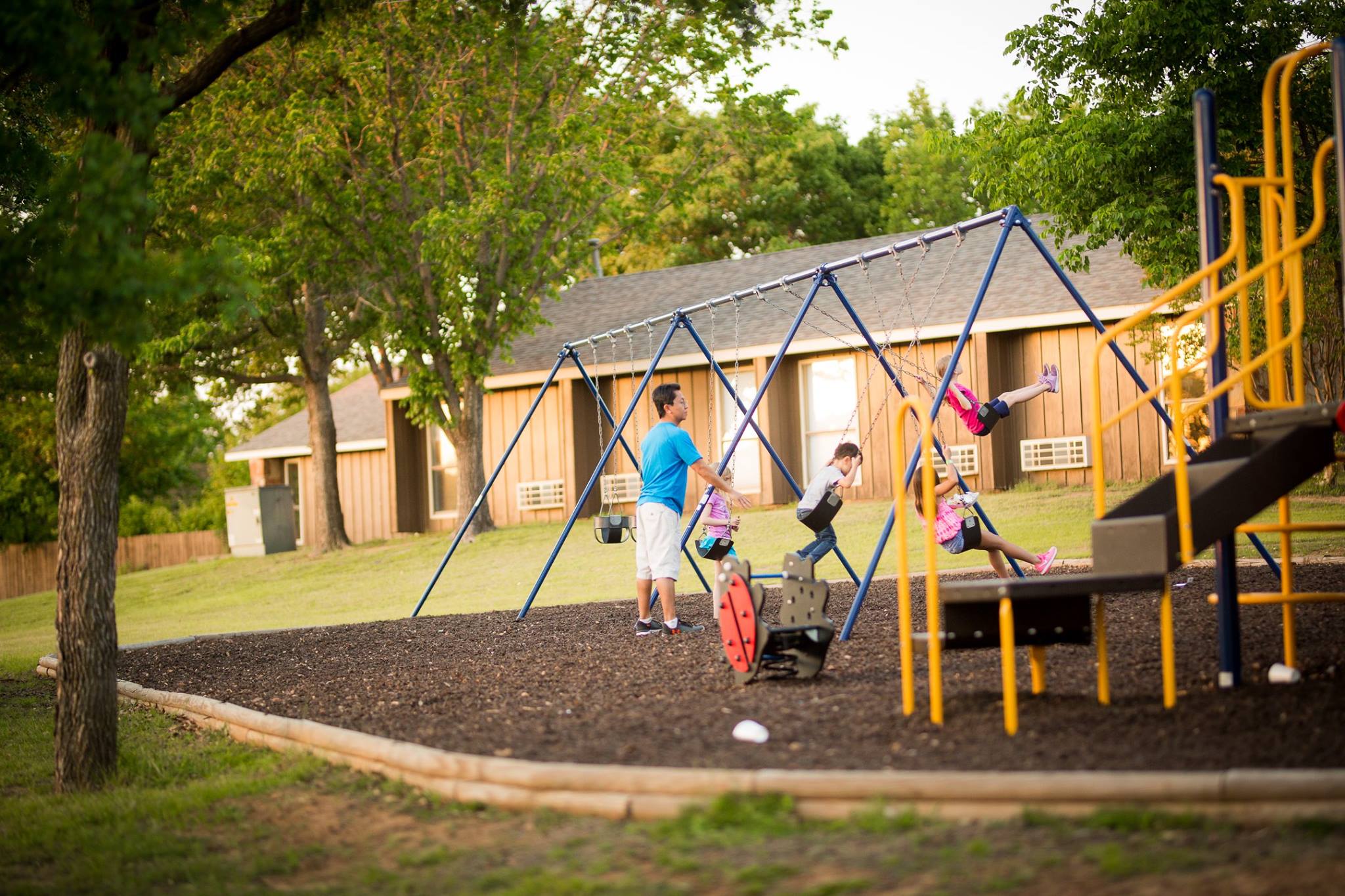 Sunday Services
Holy Communion (Nursery Care)
8:30 AM
Explore the Word for all ages
10:00 AM
Holy Communion (with Children's Church and Nursery Care)
11:00 AM
FAX OUR OFFICE
+1 972 3187045
Address
Saint Nicholas Church
4800 Wichita Trail Flower Mound, TX 75022