Fall Festival And Chili Cookoff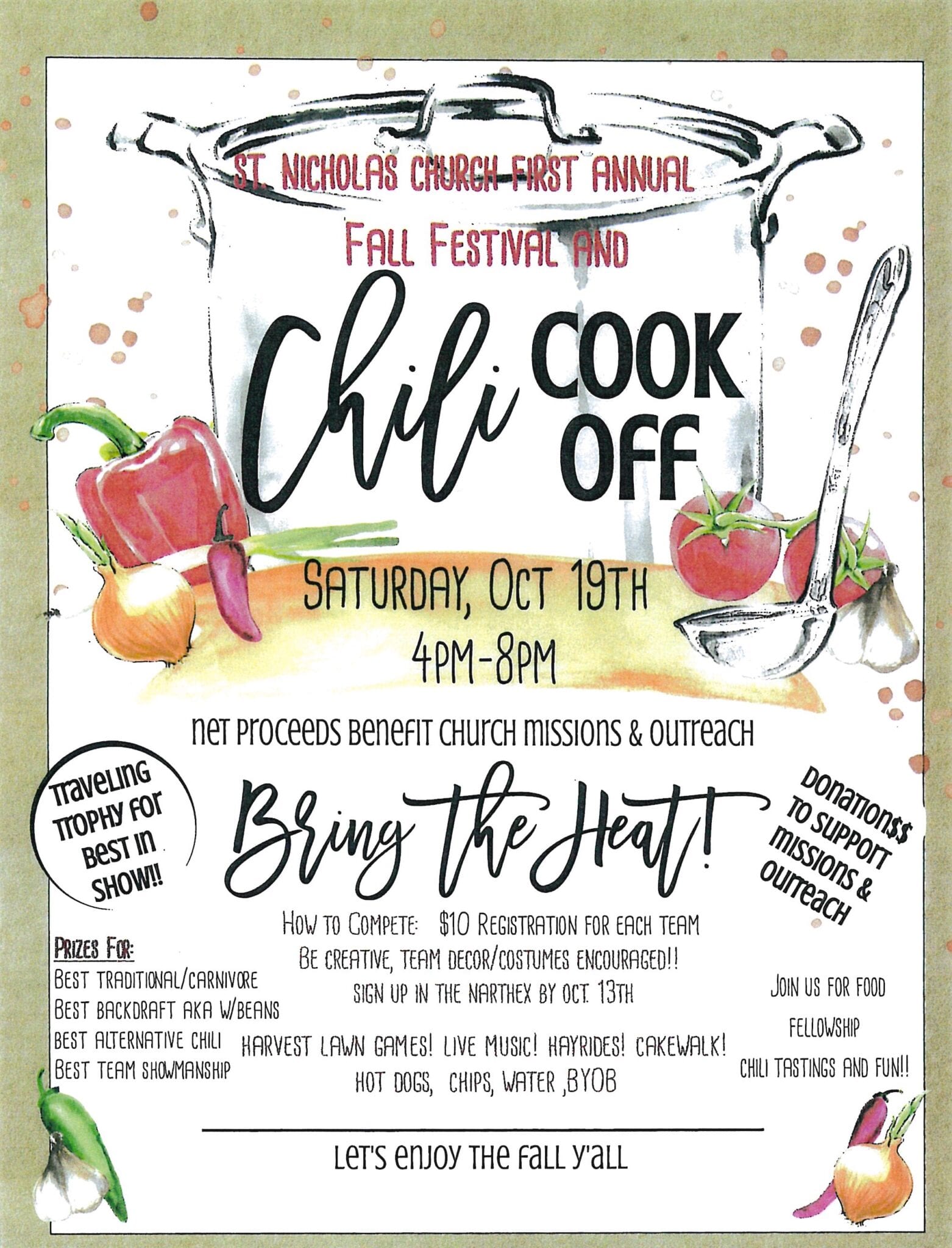 Come enjoy an afternoon and evening of fun with the St. Nicholas family on Saturday, October 19 from 4 – 8 P.M.! The plan is to have lots of good food, a Chili Cookoff, live music, hay rides, lawn games, a cake walk and more!  Donations will be accepted and will go to support the St. Nicholas Mission and Outreach fund.
Be sure to check out the graphic above for times, dates, and other details. Still have questions? Email or call us, we will be glad to help!
Speaking of helping, if you would like to enter the Chili Cookoff or volunteer behind the scenes at this amazing event, please check out the opportunities listed below. If you would like to sign up, just click the image or check out the table in the church lobby on Sunday. Thanks!
Sunday Services
Holy Communion (Nursery Care)
8:30 AM
Explore the Word for all ages
10:00 AM
Holy Communion (with Children's Church and Nursery Care)
11:00 AM
FAX OUR OFFICE
+1 972 3187045
Address
Saint Nicholas Church
4800 Wichita Trail Flower Mound, TX 75022